Existential questions
I have worked with artists from all over the world and especially from Spain: hasn't anyone ever wondered what my style is, what my fixations are or what artistic concepts I use for my own way of expressing myself? Well, whether you wonder or not, today I'm going to tell you a little more about me and especially about my most personal artistic interests:
You see, these last months I'm working on creating a section within the catalogue with bases of my style, which is a kind of mix between jazz, funk, soul and some retro genres usually encompassed within hiphop rhythm and almost always with the piano as the main voice.
Purpose
The idea I have with all this is that different artists who may be interested in the style (or derivatives such as RnB, disco, etc.) come to me to make bases in that wave as a music producer. Today I wanted to share with you this track with which I officially release the category "My roll" in the Portfolio.
And the idea of many of the bases I'm uploading to the networks (especially to my Instagram account) is to generate good vibes, to encourage the people who follow me; to try to make them a little happier when they listen to my music, or at least to make their day a little more bearable. The biggest reason I make music (beyond my work) is to make the listener happy (or make a positive impact), and lately I've been focusing a lot on that aspect. That's why this beat funky is titled "motivational music". The idea is that it makes you want to move and above all that it transmits a lot, a lot of good vibes.
Aesthetic fixations in my career
Well, at this point I think I have to explain why my pseudonym as a producer is DAKOTA PULSE. The meaning I intend to attribute to my tracks under this name is that of "American music". As I imagine you will appreciate from the beat I'm passionate about the American sound, both harmonically and in production (jazz, funk, soul and hip hop: four racialised, American-derived genres that gave me life as an artist)..
I don't know what it is about America. Ever since I was a child, one of my obsessions has been New York. I see it as an aesthetic and inspirational ideal: one of the thoughts that circulated in my head since I started composing my jazz Preludes (below is a video of me playing one of them when I was a child) was the seafront of Santander, the city where I was born.
In a certain way, those failed compositions, even without good structures, "too self-taught" harmonies and durations outside the standards of "jazz" times, were an attempt at what I am doing now. I also had to understand myself, I didn't know funk and I didn't know very well how to fit what for me were the old formulas of classic jazz with neo soul or other more modern genres. Besides, I only had a wall piano: now I have the magic of synthesis.
The heights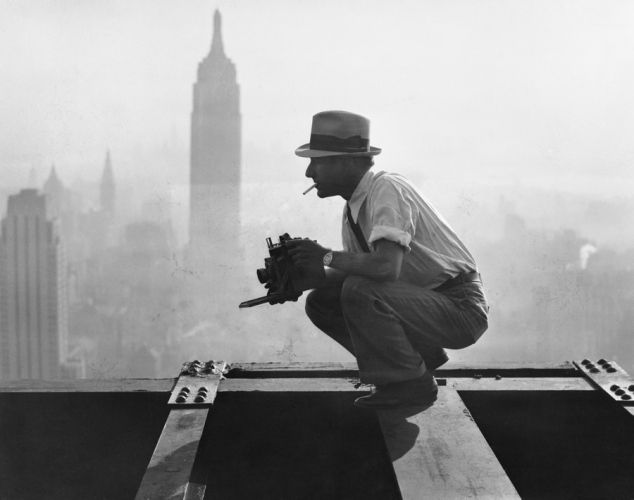 The thing is that I've always thought of urban environments when creating (or associated my music with them). This is possibly due to the way I feel identified with their way of life; other times because of memories and homesickness (this is probably related to the fact that I'm so attracted to retro genres like funk or disco music, which today are experienced from the perspective of nostalgia).
Semiotics
But back to the name, Dakota Pulse encompases two words: pulse and Dakota, which are two states (North Dakota and South Dakota) in the USA. Do they have anything to do with jazz, funk, soul or hip hop? No, not at all. I was simply looking for a name that was aesthetically pleasing and that would give a notion of why my songs are based on the beat of a music from a foreign culture.
But anyway, I'll leave you with Good morning, this new track from the category 'My thing' that I encourage you to visit in Portfolio. Inside the playlist you can find several more songs, and below you can find some bases of this style in my instagram videos(plus a video playing one of the preludes). I hope you enjoy them ^^


Here are some similar blogs: