You've probably ended up here looking for information about mixing or mastering. Well, without keeping you waiting, I'll explain to you what exactly mixing is.:
The perfect definition of mixing
The mix is made up of a series of technical procedures whose purpose is to reconcile the artistic sense of a convincing sound that enhances the emotion of a good previous music production work, together with levels of sound cleanliness and volume applicable to the level of competition in today's music market, which are extremely high, so the precision, brightness and feeling of volume have to be absolutely optimal..
How do you achieve this result? With good taste on the one hand, and with knowledge and experience on the other. And of course, by putting in the hours. You have to equalise (highlight the most beautiful parts of each sound to give it a place in the fictitious space of the sound), compress (flatten and raise the general volume of each instrument), saturate (bring out a beautiful range of harmonics in the sound waves, and apply effects (embellish and make up the sound in a thousand ways, which if possible correspond to those that can be perceived in radio themes).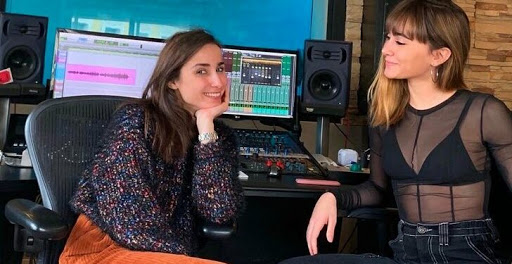 Ok, I guess you can already get an idea of what mixing is, even of its importance in the process of creating a musical product. But here I want to go much further than the theory of mixing, and I want to move on to the practical aspect, because one thing that is as important as valuing the mix is knowing who you should mix with; the final quality of the product you will release will depend to a great extent on a good choice in this sense.
First of all, this is an honest blog, so that you can weigh up the advantages and disadvantages of mixing tracks with the producer of the instrumental of your song or through third parties, because there is a lot of debate here:
1. Mixed by the producer himself
1.1. -Pros
1-He has the original vision of the subject, is an expert on the subject and usually (especially if he knows about mixing) knows better than many other engineers how each instrument has to sound (but be careful because with this there are buts later on)..
2-It's his job, he will apply more skill and care just for the sake of it.
3-You have the incentive to upload it on your networks or on your website. You will be directly exposed to people, so you will want (and will have) to make it perfect, to showcase yourself and to have the opportunity for more people to consume your product based on the quality of those samples..
4-If you are a big artist you will be able to promote him/her, that will lead him/her to give the maximum because he/she gets a double return for a single work (monetisation and exposure).
5-Depending on the studio, mixing by the producer may be cheaper, because studio hours are charged at a higher rate, especially in studios/music academies (there are many venues that offer courses). In this case the teachers themselves are paid a salary as mixing engineers, so that a part of the profit claimed by the studio for the services is taken by the teachers, and another part is taken by the studio, because the hours there are counted as hours of facilities and materials..
With a producer it won't normally happen, unless he has such a studio. With beatmakers like me it doesn't happen, and even more so if the work is done remotely. There are no facilities to charge for.
6-Although another engineer will have a different vision that may be more correct on some issues, there is always the possibility that the producer has fellow engineers and that they exchange work to correct each other. When the mix is finished, he will send it to his colleague, who will then point out any excesses or defects he sees in his work..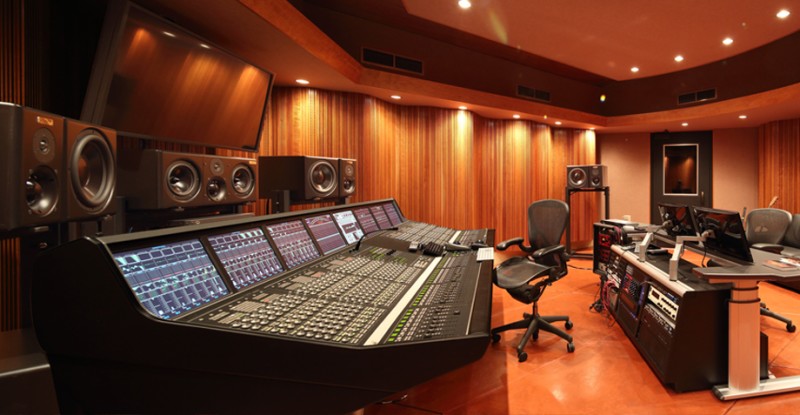 7-If you generate money from royalties, with the producer doing all the work, you may be able to negotiate a more beneficial arrangement, as if the producer, mix engineer and mastering engineer each work separately, they will be more closely aligned in their percentage of profit, but with one person there is a better chance that they will be able to get a slightly lower percentage.
Similarly, for large tracks, it is best to have several professionals working on mixing and mastering; the solution here is to have teams (several producers and engineers, but of course, this is not suitable for all budgets).
8-When working on the mix and master with the producer, the producer can see how the instrumental works when applying the vocals to it. Often, if he sees that something is missing or the energy drops off at some point, he can use some of the time allotted for the mix to add a little more instrumental recording to the base to reinforce that energy. That way he operates in the mix and saves time. It's something we producer-mix engineers do all the time..
However, a voice engineer, not being a production engineer, refrains from intervening in the overall production process, so that loose parts would remain as they are, or poorly enhanced through equalisation and volume automation.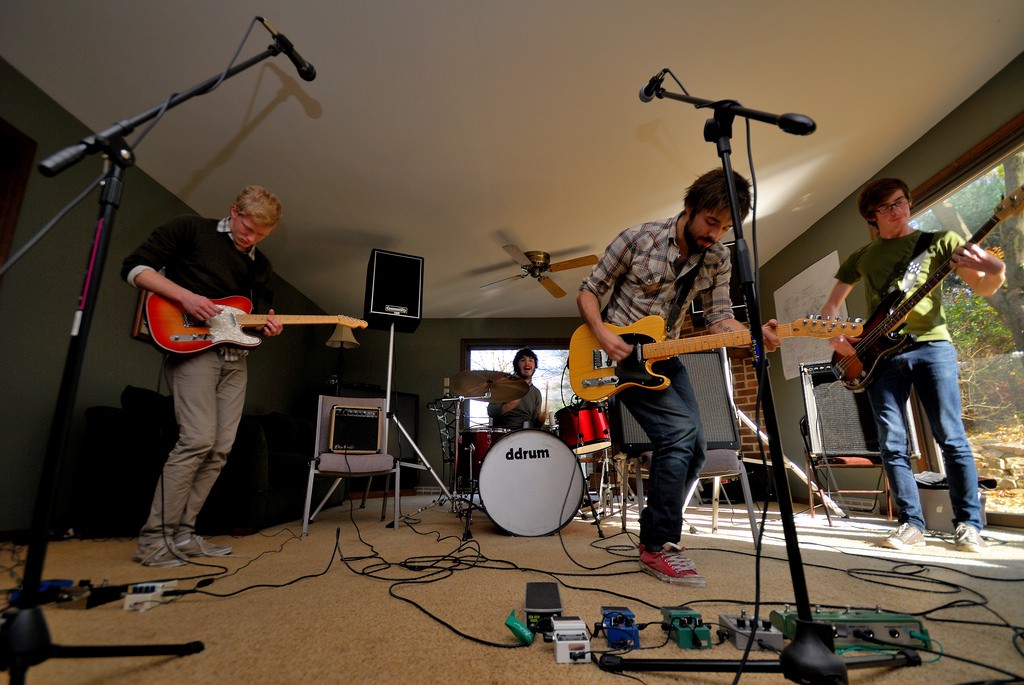 1.2. -Inconveniences of mixing by producer
1-Even if he has the original vision, it is possible that by listening to him too often, his idea of the hierarchy to be established in terms of mixing is blurred. In some cases it happens and the productions are not well positioned.
In my case, I have consulted in hispasonic mixing forums how my mixes were, and except for some very passing details, several very reputable engineers (some pioneers working for the same hispasonic website, and with a career of more than 20 years) commented that everything was in place and very correct in the mix. It's a matter of having a good location and not losing the north, but sometimes it happens..
That's why a good possibility if you have a bit more money than you need for mixing and mastering, is to have your producer mix the track first and then have an external mixing engineer (or even mastering engineer) do a remix..
2-Sometimes exporting by track requires an extraordinary charge from the producer, especially if the track is very dense and there are a lot of tracks. It takes forever to export them all and consumes a lot of computer resources..
3-If the producer is a beatmaker and works exclusively remotely (and in case you are a very detailed client with revisions) he may be forced to charge you for revisions separately. Not being in the studio together can make it more complicated to put things as they should be..
It happened to me on one occasion with an artist. Whether it is more or less common in your work depends on your empathy with his concept of the subject, but of course also on the artist's demands. In general, if you are good (and above all a perfectionist) it shouldn't happen very often.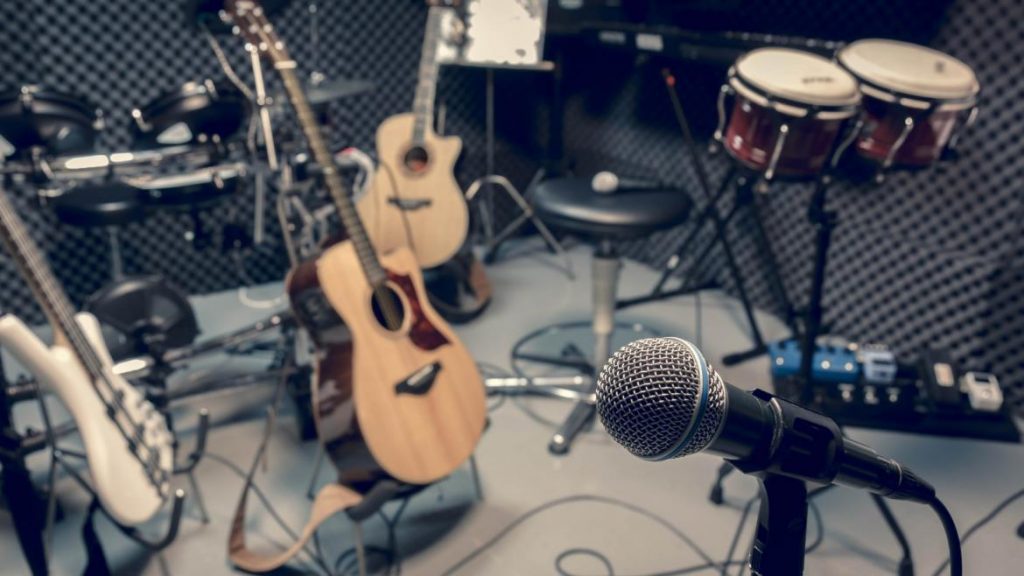 2. Mixing done by a third party
2.1. -Pros
1-What are we going to fool ourselves, another ear always brings very accurate things to operate in the productions and premixes of the producers. It's another expert ear and I'm sure that everything he says on the subject is worth gold, and everything can always be improved. No matter what you do in music, there is always something that can give you a plus..
2-There are engineers with an incredible mixing vision and a spectacular price-performance ratio. If you find one for your work and you like what he does, you may try others (including the producer of the tracks himself) and not be satisfied, so you will always want to work with that trusted engineer. They exist and they are wonderful, but finding them is like shooting a fly with a cannon.
3-If you change the mixing engineer for each track, you might meet new producers who can provide you with other interesting styles for some of your songs. That's the good thing about the free market, use it! Who knows if on that journey you might find the perfect producer-mix engineer for your music..
2.2. -Cons
1-Normally they can't know the track as if it were their own creation, because they don't have in their heads every little detail of how the volume automations or the general positioning in the mix of each sound have to work..
There are also many engineers who are very empathetic to this, and can develop really wonderful mixing visions, but, before I became a mixing engineer, I have asked engineers to mix my tracks, and there have been some good jobs done and some bad ones. It's a subject where risk is unavoidable…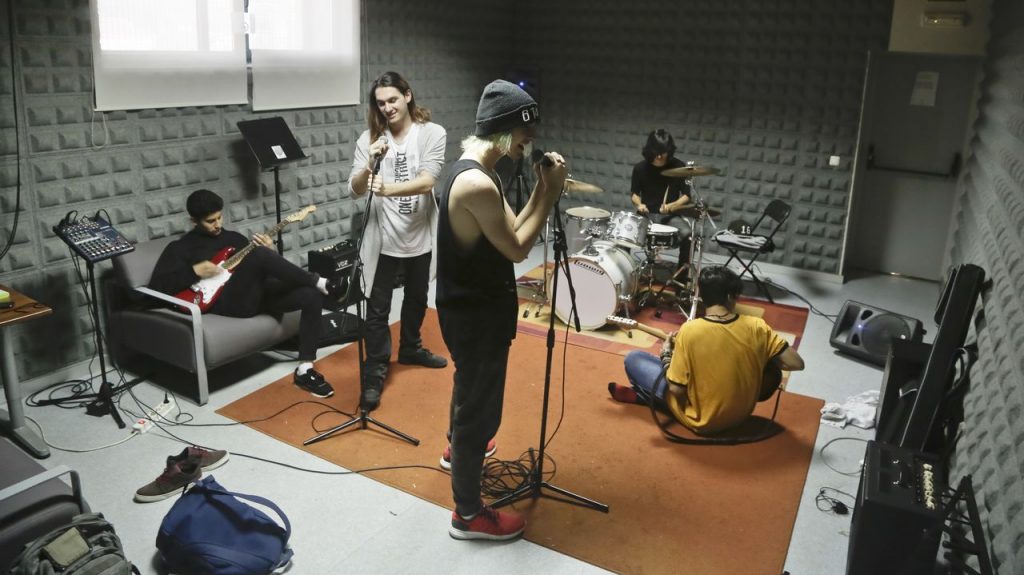 2-If they are not producers/composers as well as mix engineers (this is a very common case, professionals who specialise in sound engineering), they may be too technical in the mix and use little heart or instinct, and that is terribly bad for the artistic sense of the mix..
The work will then be very correct and there won't be a single noise that is not captured by a dynamic eq, a de-esser or a noise gate, but the final result may not excite you as much as you expected..
And that would be more or less everything. Anyway, I don't know if you realise where this is going, but the best thing (and also the most expensive) is to make each track with a team of mixing and mastering engineers so that everything comes out perfect, because by putting a team together, the disadvantages derived from the tremendous human factor that exists in music would vanish, and the convenient ones would be enhanced to the maximum.
But of course, this is mostly done in cases of big artists who move huge amounts of money, so in your case I would put things in a balance and choose, as I choose every day, which sound to highlight and which to throw back in the mix..
For me as a producer and mixing engineer, it would be best to say that it is better for the producer to do the mixing himself, but I give you advantages and disadvantages for both..
Next week I will bring you a blog in which I will tell you a few experiences as a mixing engineer. In the few years I've been doing this, I've experienced a lot of anecdotes, some of them funny and others absolutely outrageous, and I thought I'd share them here on my blog.
But, so that you don't get hungry for more content, I'll leave you with some similar blogs here. I hope you found the information useful and I'll see you next week!
Remember that you can buy rap, trap, uk drill, reggaeton, dembow, pop, r&b..beats!