I'm sure you're coming to this blog today because you're interested in finding musical commissions to make a living. And I am also sure that you are doing so because you have tried to work in this field and you are finding that it is not an easy job or even that it makes you doubt whether it was a good idea to study this career.
First of all, you should know that what you are thinking is something very common in music composition, since it is a very beautiful world but most of the time it is difficult to find your place, since it is clear that we are not dealing with an office job or a civil servant job, that once you get your position you have a stable income and work assured.
But don't even think about giving up; I'm sure you have a lot of talent. Read this blog quietly, coffee in hand, and take notes: here I will explain several ways to find work as a music composer..
You will see that talent is very important, but you will also see that growing in this job is an organic and systematic matter, as you can see our employment format is not at all common. Here we go!
Classic way
First of all, make a good portfolio of works, as a catalogue to offer to independent audiovisual production companies, radio stations, etc. Record the best works you have composed.
For this you should contact musician friends or fellow conservatory students (they will charge you less at a time when you may not have a succulent budget); they will record some of your best works. Take your time to compose them and to record them well, it has to be professional and of a high artistic standard. You have to convince with your portfolio.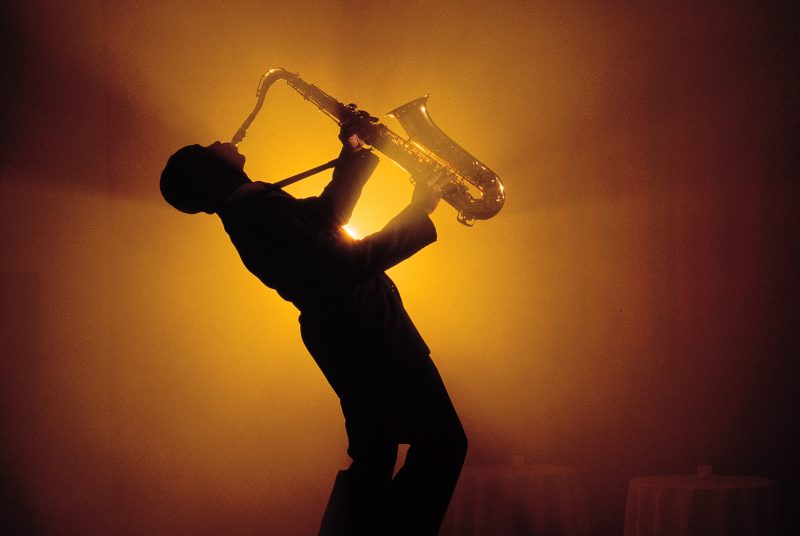 Once you have that wonderful professional music CV, it's time to hand it out. Send it to companies all over your locality, and if you're looking for a wider range of possibilities, all over your country. This classic way seems a bit outdated and old-fashioned in the age of LinkedIn, but that's precisely what makes it more valuable today..
The fact is that delivering a portfolio with a well-crafted template email to a company (be it an artist booking or cultural event management company, record or audiovisual production company, among other possibilities), will give an image of you that you have reached them by a different route, so they will surely pay more attention to you.
Social media
This method is for all kinds of composers, both urban music and "classical" music. I always recommend that you focus on the internet, social media and so on, which is where the big opportunities are today. As a music producer myself, I have my Instagram account @dakotapulse_ where I show some of my work so that potential clients can enjoy it and ask me for music. The networks have to serve you as a kind of dynamic online portfolio.
About this networking thing, it's constant and hard work; it's heavy and it feels like you're moonlighting, but the world today is more competitive than ever and you don't need songwriters anymore because everything is covered, so the only thing left is to be active in networks, differentiate yourself, be better than others and elbow your way in. Yes, it sounds tough but that's how it is. You must network in person, on the internet and wherever you can. We are in the society of indiscriminate spam!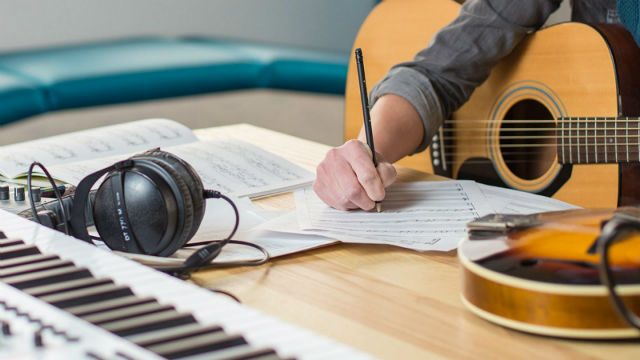 And with a world as competitive as the one we have today, my highest recommendation in terms of social networks and promotion of cultural/musical events, composition, and management of your musical project is that you study some online training on the subject. A highly recommended course is Music Entrepreneurship Complete: a course in three parts where they explain step by step everything you need to know to be able to distribute and monetize your music, copyright, management, etc!
Institutional events
If you are more of an academic or "classical" type of composer, you always have the possibility to attend composer conferences, webinars and so on, from people who are involved in music creation and whose aim is to promote their music through all these kinds of exhibition formats.
Why are they good? Because not only can you get to know the speakers and their compositional methods -which are usually very interesting- but you can also engage in conversations with other composers who, like you, may have attended these online or in-person events to learn more about their vocation.
And after talks, workshops and congresses in different institutions, many speakers go directly to have a beer with the attendees (at least in Spain it's very typical). There you can create networks that will eventually be very practical for your work.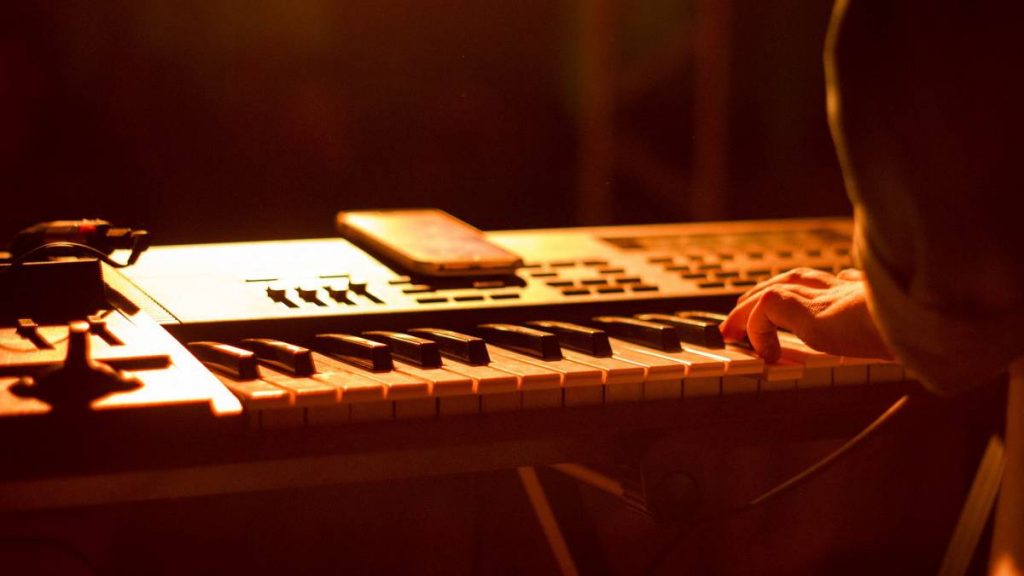 And where can you find this type of event? Very easy: in your local cultural centre, in the various universities or conservatories, in private foundations, in conference centres, in libraries or newspaper libraries or in any auditorium or theatre. Events of this kind are held all the time, especially in large cities.
In order to keep up to date with every event that comes up, I recommend that you search the internet, make a list of links to different sites and update it every week to see the congresses, workshops, etc., that are coming up. You can also subscribe to their respective newsletters on their websites: there they inform you of each event that comes up and you can book your tickets..
Sportsmanship!
Enter competitions. Yes, although it may not seem like it, a good way to promote your work and your figure as a composer are important competitions. In Spain there is the SGAE's young composers' competition, focused on "contemporary classical" music, for example.
But on a broader level, there are competitions ranging from scoring a short commercial to remixing tracks by Dua Lipa or Billy Eilish. If you're more of a music producer like me, you should know that many bands or producers also do remix competitions on their own tracks; it promotes their own work, and can also promote yours, plus the possibility of receiving interesting prizes. It's a win-win for everyone!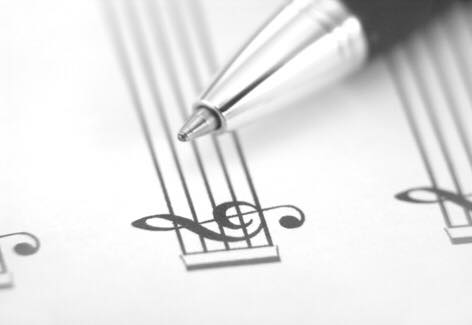 Many of these competitions have prizes such as economic endowments, materials or sound equipment, instruments, or directly production, recording and distribution contracts for recordings with record labels such as Sony Records, Warner, etc. in some competitions for singer-songwriters or emerging groups. As I say, often the mere fact of competing is already a good promotional campaign and many interested parties may come to you and offer you commissions.
Before I leave you with other blogs on songwriting and music production, if this one today has helped you get songwriting commissions or get clients or companies to recruit you for songwriting work, drop me a comment below, I'd love to know that I've helped someone else..
Remember that you can buy rap, trap, dembow, pop, r&b, dembow, reggaeton… beats! A la carte.