I have never mince words when it comes to defining what is trash.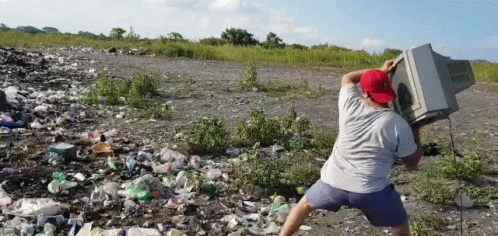 But, what is trash, how do we translate its definition to art? What the RAE would say would be something like "an artistic product that does not contribute any element of innovation, or any redistribution of previous artistic elements that could be interesting to an inexperienced listener, or to a specialized critic, or to other artists, or to scholars…".
How ambiguous this is to use the "o" at the end, isn't it. Of course, inexperienced listeners are still consuming as much music -or even more- than two years ago. Therefore, and despite its stagnation, if mainstream music continues to sell huge amounts of streamings, singles, LPs… are we a society of sheep?
Calm down
Who knows me knows that I work the urban genres literally every afternoon (I produce a music track every day from Monday to Thursday) and I love working them, in fact I will continue to love it despite everything I'm going to comment here, because luckily my work is still challenging today, and on a technical level, even if the music doesn't evolve for years, flapping back and forth – across the constrained aesthetics of urban music today – will prove equally interesting in the long run…. but that doesn't take away from the fact that mainstream genres are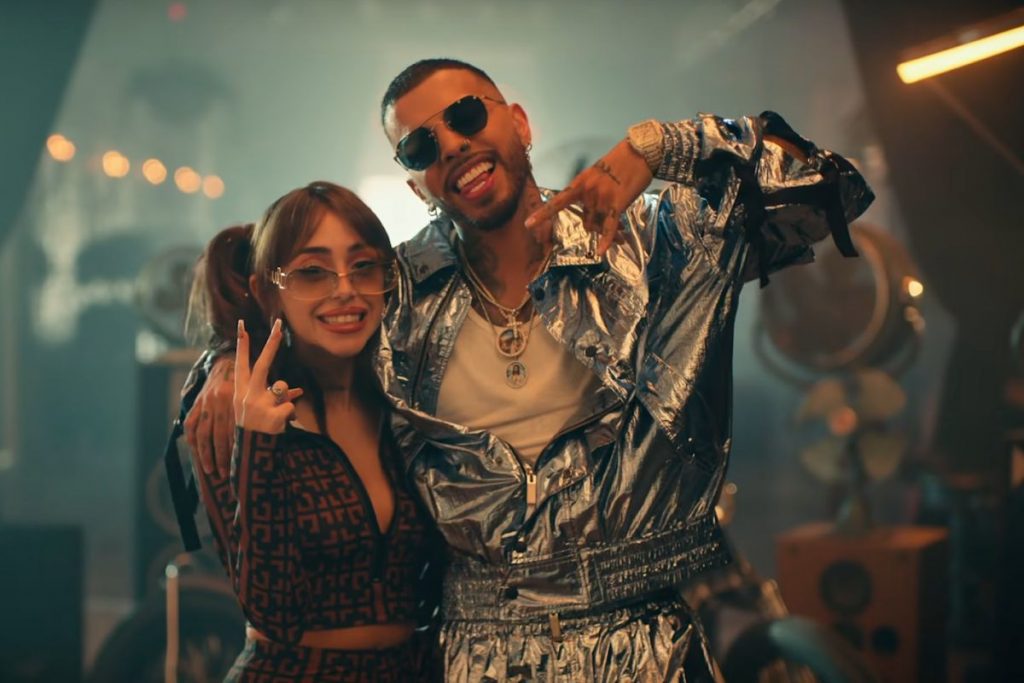 Completely obsolete
The music of our generation sounds more and more identical to the rest of the music in every niche. And the evolution of urban music has slowed down a lot, especially in the last 2 years. Let's look at the 2010s: they were good years for music, whether or not you like dubstep or electrolatino, or the polysaw mega-synthesizers of EDM. I'm talking about evolution, freshness and innovation.
This new "era", however, is giving a lot to talk about (and certainly nothing good). The 2020s seem like the scruffy sibling of its predecessor decade. Kind of like Bart's brother Hugo, remember him? That sort of "other Bart" who lived in the basement and ate buckets of raw fish. Well, a bit like that.
And I'm not only talking about the genres and the approaches to the themes, but also the lyrics. A couple of days ago I listened to one of the most recent releases by Nicki Minaj, who had been missing for a while (it was the topic that made me think about the idea of this blog), and lately she is releasing some trap work. Take a moment to listen to it:
When I analyzed it, it already sounded too common, but especially considering the lyrics I almost threw up, not because it was explicit in all aspects (that's great), but because of how identical it is to the lyrics of Cardi B and other songwriters of the same niche. And it seems that trap singers don't realize that explicit lyrics have not been groundbreaking for years. They are not striking; they do not amaze anyone. But yes, in the middle of 2022 nobody seems to cut a hair at the time of releasing lyrics with the same ideas constantly, almost exact replicas: same phrases, same slang, same rude rollito, same expressions, same gangstah, same "me and my niggi are the Bonnie and Clide of now"… and frankly I find it very mediocre.
But I'm not going to settle for verbalizing all this; I want you to feel the same way I felt when I heard this track for the first time. Tell me if you read its lyrics and it doesn't sound like any other:
Yeah, my connect just now sent my wrist back
Tell these bitches give my drip back
Strawberry Ferrari, whip that Like to look back
when he H-h-h-h-h-hit that
Ass and thighs that's where I'm thick at
Told his ex she ain't gettin' that dick back I call bae
"Yo, where that stick at?"
Tell that boy come get his shit back
If they act up, we gon' fix that
Is this serious? Really? 8 months without releasing anything and you're back on the scene with these lyrics that sound like Lil Pump's 2018 Gucci Gang?
And Nicki Minaj isn't the only one. But is it wrong to brag about wealth, materialism, drugs and sex? Personally it's not a theme that particularly resonates with me, but I don't disapprove of it either. In any case my criticism is not directed at it: the problem is that the content and format have evolved absolutely nothing since five years ago.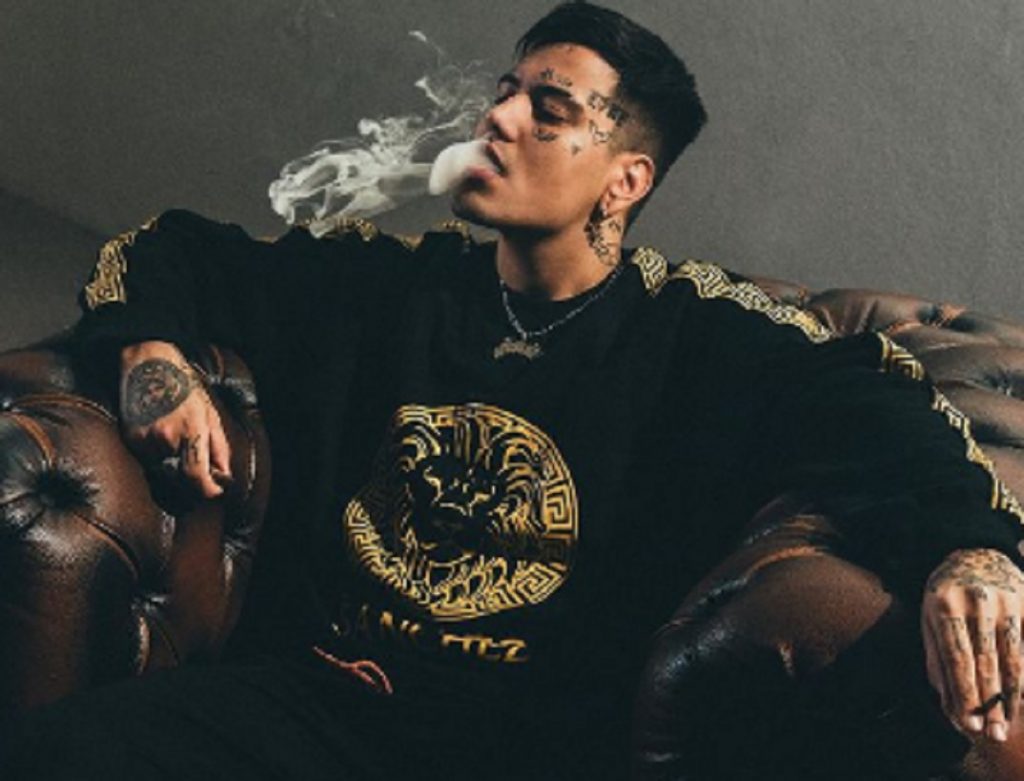 Filming the hurricane as it approached
If a couple of years ago I commented with a little more enthusiasm about this kind of topics in the letters, today I see how these blogs of mine are still valid, although after some time, my perspective is very negative. And the fact is that the blog Lithium hearts still hits the nail on the head with every edge of this crisis; that is what worries me the most. It's not just art, but art is a reflection of what society wants to consume.
And, really, I don't know to what extent this kind of music continues to show people its superficiality and ambition; I don't know if it's art that doesn't know how to function as a mirror of the modern and global of the great metropolis. But in any case, would this be an excuse to make garbage?
Even if society identifies and declares itself openly superficial (and with all the right in the world), does this justify that music stagnates in format, content and aesthetics? Is it not possible to communicate what is happening in the world in a different way or to express the same thing but with different words, sounds, textures…? Is it that there are not enough elements to play with? And above all, don't they get bored?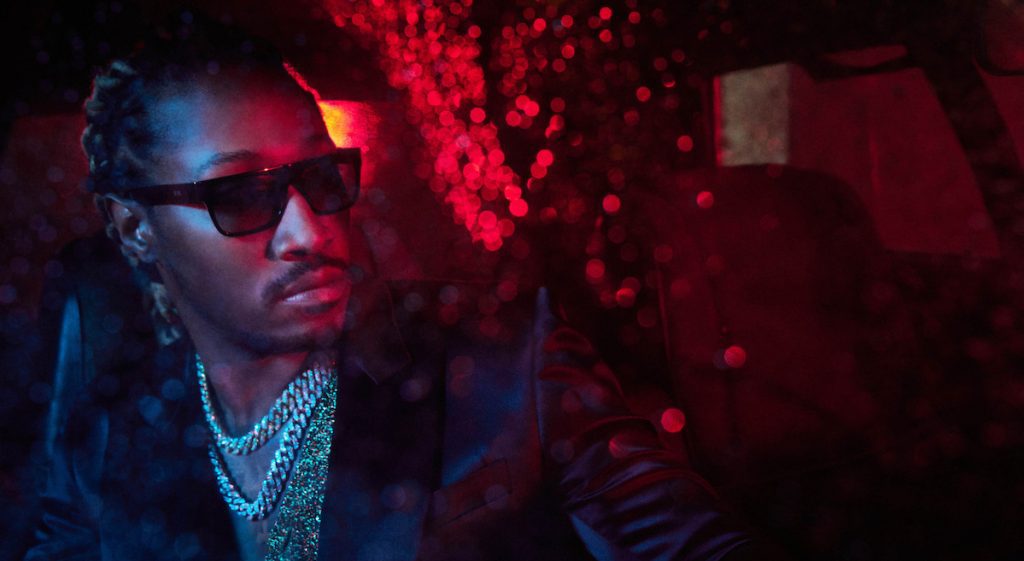 More things
The melodies of the voice are also becoming more and more indistinguishable. A modern vision has been generated about counterpoint and about the melodies considered more beautiful nowadays; a strategy that certainly works and its result is pleasant to the ear, but most of them abuse it because they sell more; nobody takes the risk. I myself, who for years have been defending the originality of urban music to the hilt (in my social networks and in different internet forums), no longer have weapons to defend it, because even I see the tremendous mediocrity and lack of creativity in the current scene.
Check this video of the great Andrew Huang, who by the way I deeply respect for his excellent musical dissemination, his impeccable mixes and his incursions into noise and industrial and funk aesthetics in his musical productions. But now check out how he explains the obsession with one note of the scale, a note that became fashionable well before he made this video (let's keep in mind that the video is from 2020, just the year in which I place modern mediocrity at its peak).
Is there hope?
If it weren't for a few artists who still rub the surface of the mainstream scene and manage to take a shine off it (The Weekend, Lana Del Rey, Bilie Eilish, Rosalia, Nathy Peluso, Kanye West) there would be no innovative artists. But what is their secret? Very simple, timelessness makes them eternal; all these artists share the merit of living in a time capsule since they started their career, and they live in a time capsule despite working, many of them, mainstream urban genres.
Everyone else is doing the same thing, like a broken record, and I'm also going to take the liberty of naming a few: Future, Travis Scott, Duki, Ozuna, Ozuna, Dalex, Raw Alejandro, Nicki Nicole, Karol G…. It's sad to criticize artists that for a while I've considered good songwriters, but a wake-up call never hurts.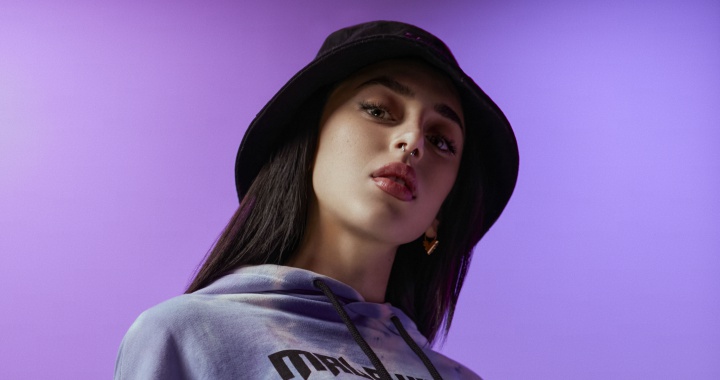 But beware, not everything is bad: the best of all this is that we are on the verge of a major crisis, and not only of art, but of the social, political and economic component that vertebrates the West. We need the most dense regenerationism that has ever taken place in history; our culture and our society have been sinking for some years now, but enough of crying! this is nothing more than an unprecedented crisis in an unprecedented civilization; the most prolific civilization that has ever existed. Now it's time to be proactive and get out of the doldrums.
That said, I hope that soon we can enjoy a panorama of innovation and freshness like that of the 2010s, and that the garbage being made today remains just a swamp of pop culture, a culture whose splendor made us heirs to so much talent.
All of us who work in the art world know that money is wonderful, and so is art, and their mixture -if a good balance is achieved- can give us very interesting creations. Let's hope this is the salvation of mainstream music.
That's all for today. To finish I leave you some related blogs in which I also release a lot of venom in case you want to keep feeding your evil side.
A hug and, as always, see you next week!