–
What?
This one I bring you today is a blog post focused mainly on producers (not so much lyricists or complete songwriters, but more on the musical side of creating bases and instrumentals) who sometimes feel that their music is not going to live up to the demands of their clients, but at the moment they have this thought they are in the middle of a musical project that they have to deliver relatively soon or they have to get to work because the orders are piling up (although they are not motivated for this hard work).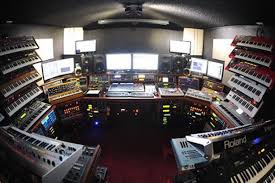 Why/how?
And that's because this is often the way it is in music production. Sometimes there is no desire to create, you try to make a simple base and you can't get anything coherent, you notice that you are not inspired, it happens to all of us sometimes. But as I said in the blog My method to produce music in music production and composition is not all inspiration, and a good part of the work is system. To give an example, if you are asked to write a ballad you can't wait for divine inspiration to come to you and come up with a ballad that will knock your socks off: first of all you have to know the ballad, its structure, its eccentricities, its personality, its harmony, its structure, its choruses, everything.
And with that information, usually based on ballads that have triumphed throughout the history of the genre, it makes sense that you should be able to lay out the ballad as a canvas on a score without even having to try out the chords on the piano: you should sit down and write out the tonal degrees of the song, the structure and other aspects to take into account. Sometimes composing is more about the head than the heart. If I'm commissioned to write a heavy metal song asking me to convey aggression and anger, I can't just keep thinking about things I hate to get angry about or expect to be angry in order to convey it: you have to think about how to show it to the client and the listener, i.e.: distortion, volume, heavy percussive hits, saturated bass, etc.
Production is very much about heart, but (at least in my experience) much more about discipline and system. If you want to be a great producer, you don't have to be a romantic who doesn't understand the world: you simply have to know how to adapt to the languages and expression of each genre and transmit them as such.Romantic is good for being a great composer in certain genres, but not when you have to earn a living.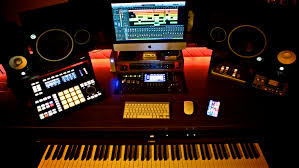 Cult guru tricks
One little trick I could give you is what I call the "motivational ramp". There are times when the production of certain topics gets stuck and we postpone it in the calendar (which we shouldn't do because many clients tend to ask for quality and to a certain extent speed). At least in my case, this happens because I have a thousand things to do, but they are a thousand little things and the only important or big thing I have to do is the musical commission itself: therefore, what I usually do is to start doing little things (if possible all of them) to get rid of the burden of having these thousand things to do, and then, taking advantage of the motivation of having done everything I had to do, my head is more relaxed and it usually works to start producing the music just at that moment of the ecstasy of the fulfilled duty.
I know it sounds silly but this is how I sit down to work every day. If I have to do simple things like check the mailbox, make a payment at the bank and go shopping, I usually do it before I start thinking about an issue. When you already have the whole day empty in your calendar (except for the order you have to attend to, obviously), that's the best time to rationally come up with a topic and then create it step by step.
Another fundamental thing for me is inspiration.
Normally, inspiration should not be a forced thing, but in the case of someone who has to create constantly, one has to feed that creativity constantly, and therefore it is necessary to inspire oneself a little by forcing oneself a little.
If possible, we should all listen to new music every day, the kind of music that asks you to put a song on a loop because it makes you vibrate. That kind of music inspires a lot, if we find a way to listen to new songs every week from different genres that make us vibrate, we will have a wellspring of inspiration in our souls.
A good trick is to listen to music of the genre you have to deal with. This is one of the most difficult steps because finding music that makes you tick would be a job in itself, and this step is only supposed to get you through your real work. The way I try to approach this daily inspiration is to subscribe to many artists that inspire me, and every day I spend some time listening to the songs that are uploaded on streaming platforms.
In this way I often obtain very good results: I listen to a lot of modern music and I download it so I can listen to it while I go anywhere, and in this way I generate that inspiration that then makes me create (and not only create, but create in accordance with a musical aesthetic inserted in a very industrialised market that evolves and mass-produce day by day).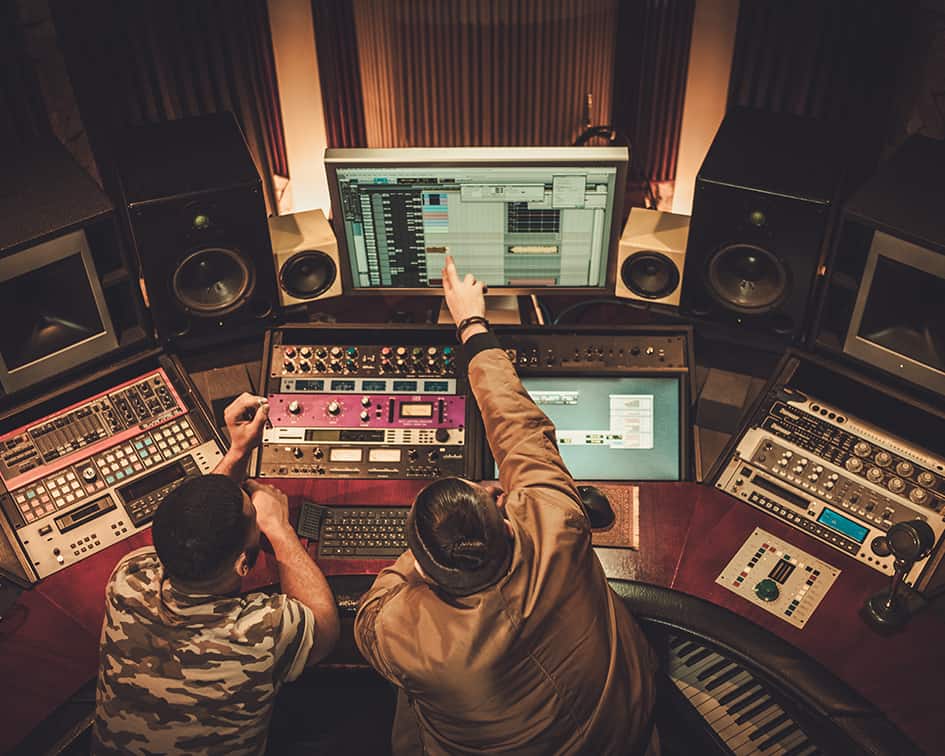 It is also important to focus on various genres, especially mainstream genres, which are the ones that make money in the end: trap and reggaeton may or may not appeal to you at all, but they will make you money all the time; heavy metal or jazz will rarely make you a living, especially when you work on an electronic level like I do, having composed entire jazz albums with a synthesizer and a drum machine, which involves devoting all your energy to making every little detail as similar as possible to a jazz performance (playing bass guitar bass style and guitar jazz guitar style, all with a synthesizer that has nothing but keys and buttons all over it).
If at a certain point you are interested in producing pop music you will have to listen to pop, and if possible listen to a lot of groups that can give you things or inspire you, and if you really like pop and listen to it constantly, all the better, because then you have a certain level of motivation assured, and counting on that the songs always come out much better.
On the other hand, it must be understood that different genres have different formats:
You can listen to an Anglo-Saxon pop ballad on Kiss FM at any time, but you might not always find a very good indie band on the radio, because sometimes they stay out of the radio media, as the discourse of their music is alternative and they take it to all extremes, so you can only listen to them on streaming (Spotify, youtube, even if they are too underground on soundcloud ;P).
If for example you like techno or house club music (or you need to produce it for a DJ who plays in Ibiza every Thursday from 2am), you will have to go to clubs where they play techno or house, or listen to it on streaming, but the best thing to learn is to listen to it in mono in a real club, and feel the bass and the effect it has on your stomach in the club itself.
With this and a good home studio with a flat reference, you can achieve a similar effect and thus know that your music will also sound good in the Ibiza club where your client is playing. If you like reggae or you have to produce it for a very purist group that wants a very classic rude boy vibe, you'll have to download the complete discography of Bob Marley and the Waylers, because they were pioneers in the genre. And so on.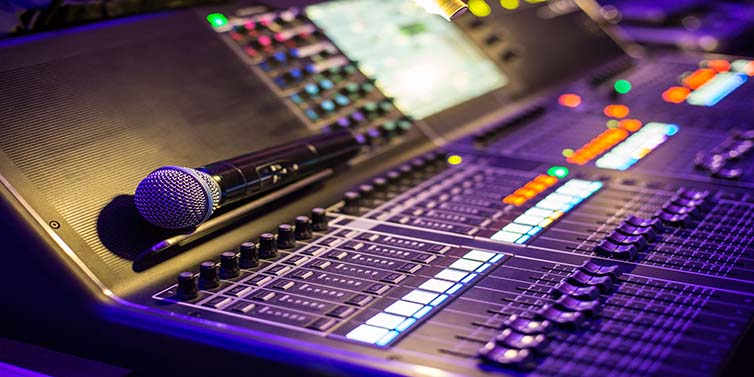 Keeping up to date with current groups in general is also important.
Because many of them have characteristics in common, for example: although Ariana Grande and Bad Bunny have nothing to do with each other, there are songs by both of them that have many elements in common, because they are both very prominent figures in popular urban music today, and many times some elements intermingle because they work well and the industry controls all those variables.
I show you a concrete case: the track Thank you next by Grande and Cual es tu plan by Bunny share the electronic drums made with drum machines, and also the electric piano / synthesizer sound that supports the harmony of the track, which has a very similar timbre, almost atmospheric or cushion to fill much of the overall sound, and not only that, the harmonies that are pawned in both tracks are modern, in jazz language and with similar harmonic movements. However, no one would (in principle) associate Bad Bunny with r&B or Ariana Grande with trap (in the latter case except for the 7 rings track, which is obviously within the genre).
Keep leadning each and every day
The best thing to avoid falling into a routine may also be to continue learning without stopping. That way you get out of your comfort zone. If you want a recommendation, to take a step further in production, it is good to know how to grow as a producer and learn how to understand the industry in order to create the hits of the future. Here I leave you a course that can help you understand this topic
See you next week with a blog titled: "Why doesn't Latin hip hop fusion triumph internationally?" If you want to know I'll wait for you here for the next chat 😉
Remember that you can buy a dembow, reggaeton, drill, rap, trap, pop, r&b custom beat, etc! A la carte.
Here are some other blogs in the same vein: