Do you want to dedicate yourself to music composition or modern music production and you don't really know where to go or what kind of training you need? I understand you perfectly well, if studying music in general is complicated in terms of orientation, music production and composition are not even mentioned. Specialisation in this field is almost always unofficial and blurred, it is very difficult to know exactly where to go to receive a really solid training that will help us to develop a quality professional career.
That's why I've gone to the trouble of finding sources for what you're about to read. This blog should serve as a guide to the types of studies and the different centres to apply to for studies such as music production, sound engineering and music composition. We will look at courses, bachelor's, master's and master's degrees. I will especially comment on the duration of the courses, the price and the syllabus that is taught in the classes, as well as in which parts of Spain you can find the different centres.
Next we will talk about the different academies in Spain where you can study production, software, mixing and mastering. I will not talk about their prices in all cases, because in many of them it is necessary to send mails to know the prices, but I do know that they vary around 400 – 1000 euros for courses from 24 to 72 hours. These are very reasonable prices for the knowledge that can be obtained.
Yamaha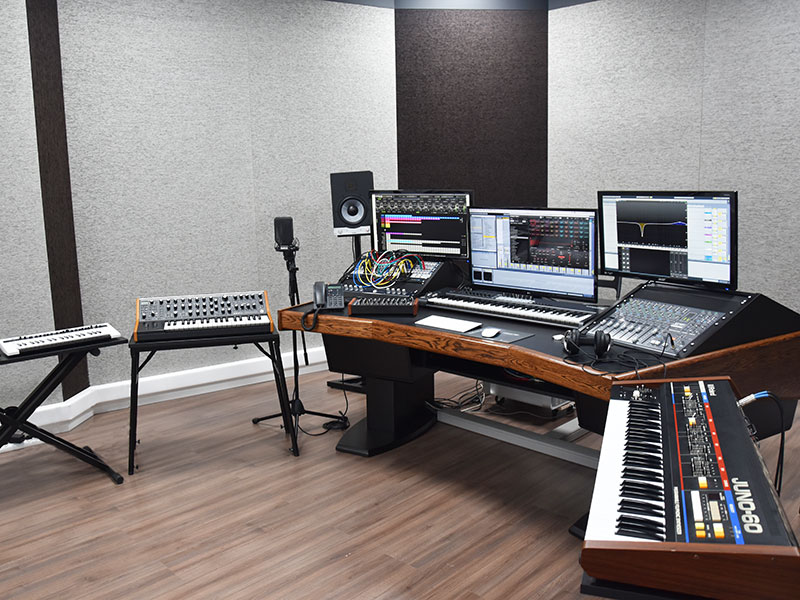 -Ableton course: you will learn how to use the Ableton programme, which is the most widely used software by professional electronic music producers and DJs.
-Curso Producción Electrónica: Ableton is used to understand synthesis, production, mixing and mastering procedures.
-Diploma anual de Producción y DJ: This course is similar to the previous ones, only that it includes more software such as Cubase and Native Instruments Komplete and is oriented towards studio and live music, also contemplating various controllers available on the market such as the Pioneer XDJ-1000 MK2, Ableton Push 2 and NI Maschine MK2 among others.
-Música para Cine y Medios Audiovisuales: This course provides knowledge oriented towards music production for film, using Cubase Pro.
The prestigious Yamaha academy is in some cities such as Valencia, La Coruña, Madrid, Alicante, Palmas, Tarragona and Santander.
We also have Plastic, with very similar courses to Yamaha, but different prices. The most renowned course is the Ableton Live course, which costs 1000 €, a bit more expensive than the Yamaha course (which is around 700), but includes the complete Ableton Live software. This academy can be found in Asturias, Valencia, Castilla la Mancha, Donosti, Galicia, Ibiza, Murcia, Tarragona and Valencia.
In the case of Madrid there are other academies with similar courses such as Microfusa, The bass Valley, Musiluz and Promad..
In the following I will review some of the Master's degrees and different courses that are available exclusively in the most important cities of Spain.
In Madrid
–Máster en Creación Musical Universidad Rey Juan Carlos: in this training you can access knowledge about research and professional work in musicology, creation and performance, as well as music criticism and dissemination in different media.
In Barcelona
Conservatorio Liceo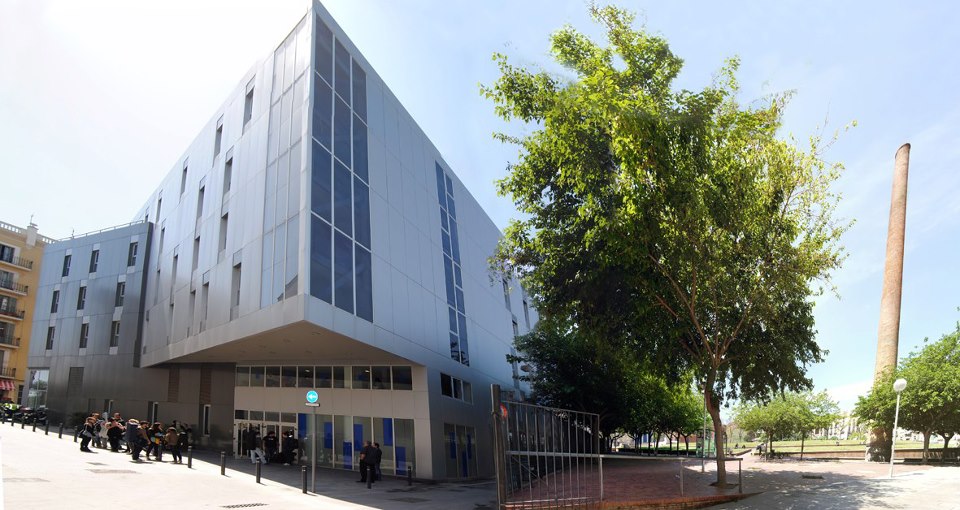 Although we will mention it more often later, it deserves a special mention because it has both jazz studies as well as composition. He also has a Master's degree in composition for audiovisual media and jazz and modern music performance. Something very interesting about the Liceu is that it has among its studies a very curious master's degree entitled Music Business Management, which deals with the management of shows and the music industry from a business point of view, a really interesting and unique master's degree in Spain beyond the cultural management master's degrees, which are mostly focused on everything that encompasses cultural heritage beyond music.
In Valencia
We enjoy an authentic musical level, and we have different beacons within the musical training, totally independent of the state institutions and very leading.
Millenia

Its courses offer a wide variety of training in music production, recording, mixing and mastering divided into three types: long, short and DJ (I won't mention the third ones because they are focused on live performances).
Long-term:
–Ingeniería de Sonido, Mezcla y Mastering para Productores
–Producción Electrónica Profesional
–Grabación y Técnicas de Estudio
–Producción de Música Electrónica e Ingeniería de Sonido
-Creación de Música y Diseño de Sonido Para Videojuegos
Intensives:
-Producción de Música Electrónica
Berklee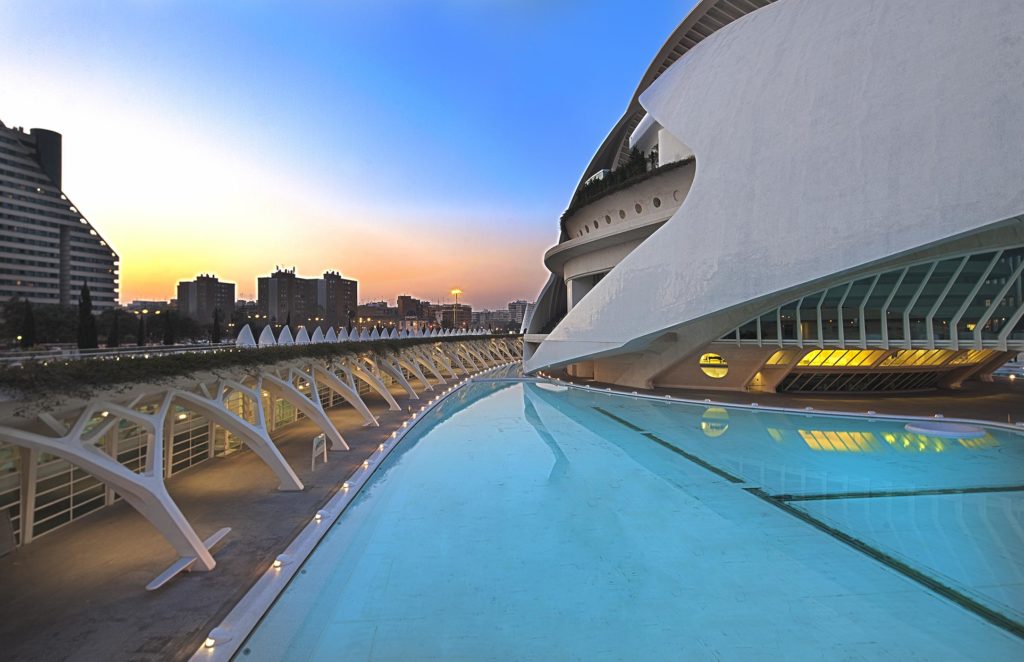 Located in the area of the City of Arts and Sciences (the best place to locate an academy of artistic studies), it has several masters and careers. All of them are taught in English, and the training is extremely expensive, so it is important to have a good command of the English language and to do a good test to get in, as it gives you the chance to apply for very generous scholarships.
-Master en Producción Musical, Tecnología e Innovación
-Master en Música para Cine, Televisión y Videojuegos
I will now simply go on to list several state centres (universities and conservatories) where you can access very specific and wide-ranging (universities and conservatories) where you can access very specific and broad training in sound engineering, composition or jazz, all of them very valid for this infinite world that brings us here today.
University Degrees in Sound Engineering
This degree is available at the University of Malaga and in Madrid at the UPM and the UAX (Alfonso X el Sabio). It is also available at the UEX (Politécnica de Cáceres), at the UA in Alicante, and in BCN at the CFIS-UPC or Centro de Formación Interdisciplinaria Superior. There is also the possibility of studying online at the Universidad Católica San Antonio UCAM.
Higher Degrees in Music Composition
In these centres the training in composition is very much directed to classical music and especially to contemporary classical music. We have the Liceu in BCN, Consmupa in Asturias, RCSMM in Madrid, RCSM in Granada, CSM in La Coruña, CSM Murcia, CSM Málaga, CSMN Navarra, CSMA Aragón, Musikene in the Basque Country, Joaquín Rodrigo in Valencia and ESMUC in Barcelona.
Higher Degrees in Jazz
There is also the (in my opinion more appropriate) possibility of studying jazz. We have the superior degree of Jazz in various parts of Spain, and in it, the teachings are oriented towards a type of harmony more valid for current music production, and specifically for urban popular music, teachings through which one can really monetise the work of music production in a way that is realistic and compatible with the cost of living standards in Spain. We have the Joaquín Rodrigo in Valencia, Liceu in Barcelona, CONSEV in Seville, CSNM in Navarra, CSM in Málaga, CSM in Coruña, Musikene in the Basque Country, ESMUC in Barcelona, CSM in the Balearic Islands and CSM in Galicia.
And to finish, several things: first of all, if you want to study music composition or production, the most important thing is that you check the level of each centre and the courses that are taught, as well as that you ask the different centres directly what exactly their courses are in detail, so that you know which one is suitable for you. ask the different centres directly what exactly their courses are in detail, so that you know which one is right for you. A degree is not just any old thing, it is what will determine to a large extent who you are going to be as a professional in five months, a year or five years' time.
On the other hand, I have tried to be as rigorous as possible by providing all the music composition, production and sound engineering studies available in Spain, but I'm sure I'm missing something. If I've left any out, let me know down here, in the comments section.
Thank you very much for reading me and, as always, I wish you the best music! Remember that you can buy rap, trap, dembow, pop, r&b, dembow, reggaeton… beats! A la carte.interesarte.