–
Do you remember Steve Vai playing his triple guitar with his experimental music? I'm sure that the first time you heard it (and especially when you saw it) you were shocked.
Today I want to show you 5 guitars that are as rare as they are interesting that are currently on the market: some belong to well-known brands and others are alternatives, made by luthiers, but surely none of them will go unnoticed by you.
Also, if you have been looking for some kind of peculiar guitar for your collection with the idea of finding a new sound or reselling it when it becomes more valuable, here are some interesting ideas.
1. Electric violin guitar (Yamaha SLG200N TBK)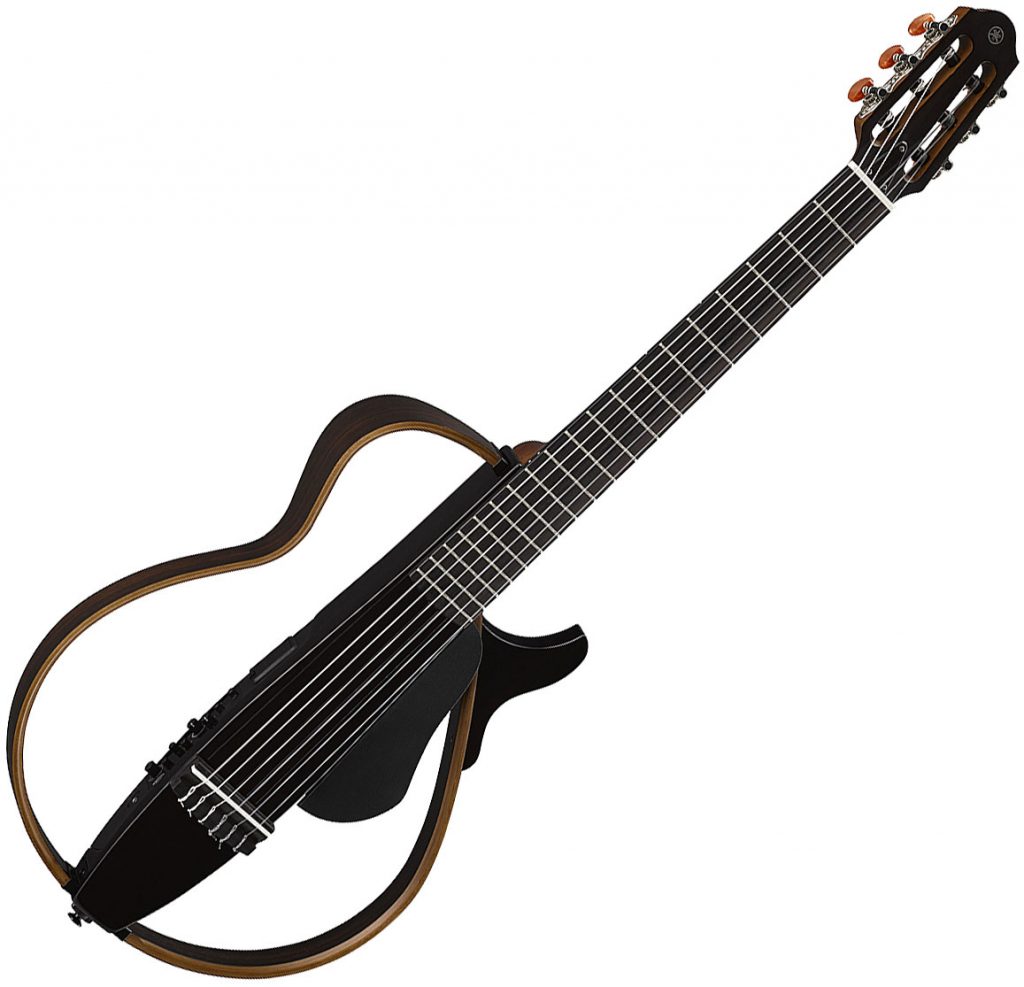 This first instrument is a guitar without a body; the only part that has material in it is the neck. Here I show you the model in black colour, with mahogany body and neck cutaway (i.e. eliminating the material that does not belong to the neck). The fingerboard and frame are made of rosewood and maple.
It has an equalisable sound that is similar to that of electro-acoustic guitars. As you will see in the video, it can be used for country, pop or rock.
2. Acoustasonic guitar (Fender AM Acoustasonic Strat Cocobolo)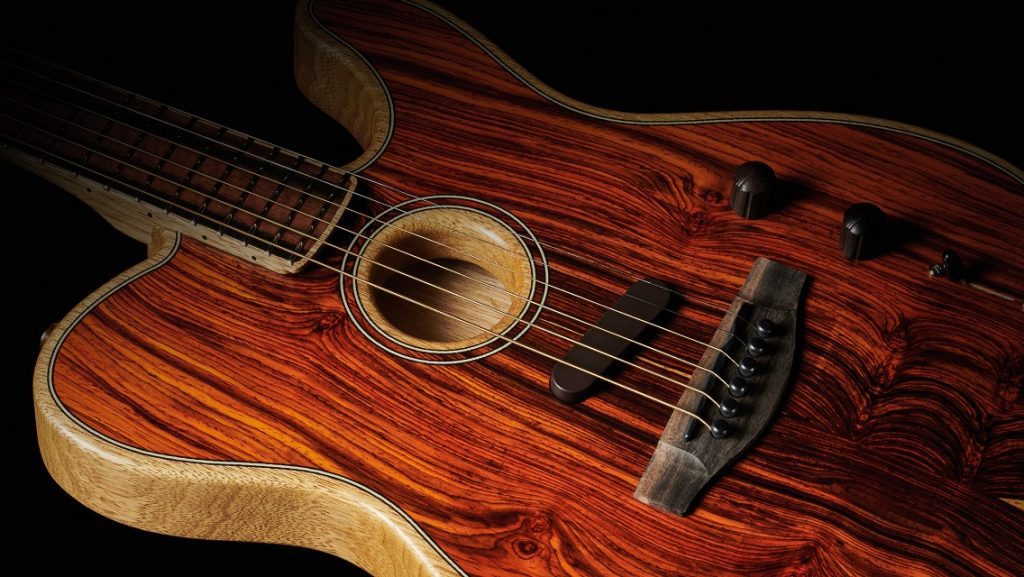 It is half acoustic guitar, with a white limba hollow, cocobolo top, crafted from mahogany and ebony. The colour emulates the natural colour of Ebony wood. It is beautiful and sounds absolutely spectacular.
His sound is perfect for country or pop music and also for harder rock and hard rock genres, with a very interesting timbre.
3. Shorty R (Hofner Shorty R)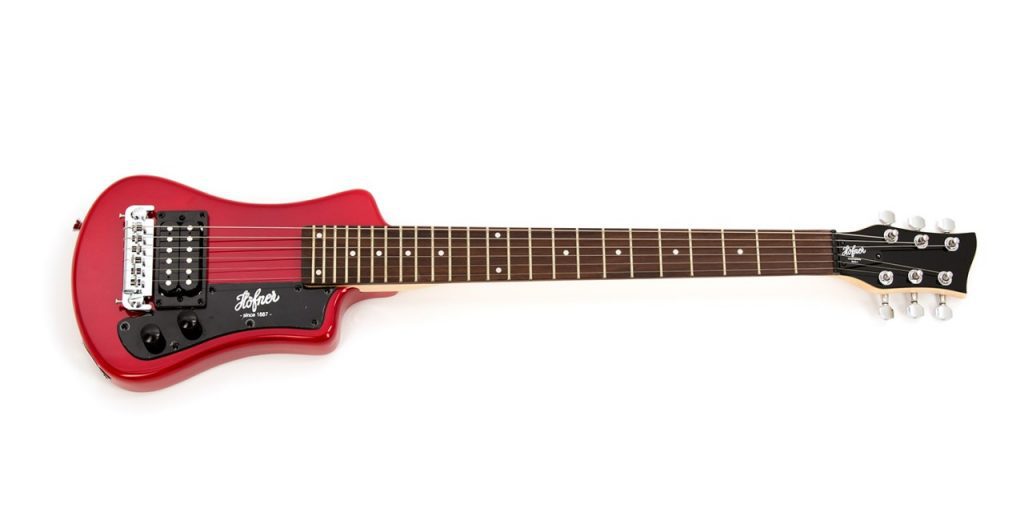 This guitar brings fitness to the guitar world, with a small and slim body. It is a model from the 80's, although we are not used to see this kind of instrument. It is made of maple and is available in several colours. As the body is so small, one of the handicaps is that it has no tremolo lever. The good thing, at first sight, is that it seems quite comfortable to play, although maybe I'm wrong, of course! It would all be a matter of trying it out!
Sounds great in blues, funk and rock.
Glass guitar (Pedro Vinuesa)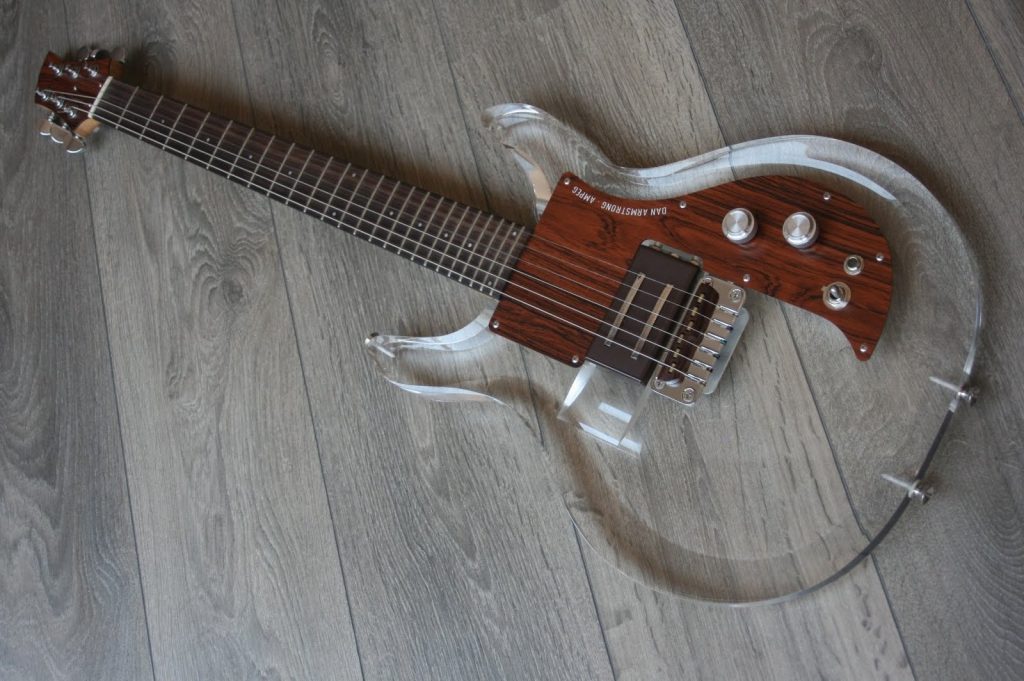 These guitars are simply amazing because they have a body (and sometimes also a neck) made of glass. They weigh 4 kilos and are priced from 1800 to 2500 euros. As they are handmade, you can ask them to be customised to your liking, with prints, LED decoration, engravings, buttons of one colour or another… etc.
Te dejo por aquí la web de los luthiers que fabrican las famosas guitarras de cristal
Electro-acoustic guitars sound quite similar to Epiphone-type wooden electro-acoustic guitars, but the aesthetics are very interesting.
Harpejji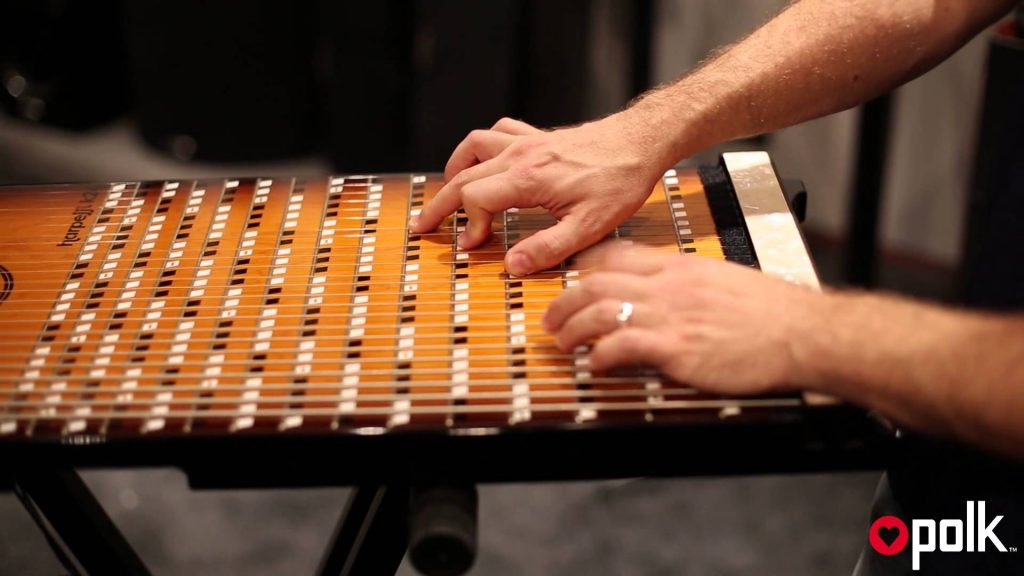 This exaggeratedly rare instrument is very recent, first designed in 2007. And yes, I know it is not a guitar, but it is very similar and extremely peculiar. This wonderful instrument is a cross between a piano and a guitar; it has a spatial arrangement similar to that of a piano with the strings and neck of a guitar but much wider.
Here is a mini-documentary with its history. As you can appreciate, the sound is really interesting, as it offers more harmonic possibilities and allows a guitar to be played in a pianistic style, with two hands and with a similar distribution of low and high tones.
And that's all for today: I hope you liked the blog, remember that you can buy a rap, trap, dembow, pop, r&b, dembow, reggaeton… instrumental!